The Magic
Bindi

Brings a New Dimension to Indian Fashion!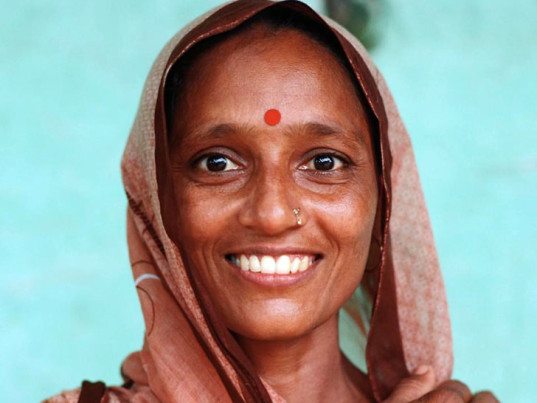 City women enjoy all kinds of fashion – here's a story about the bindi which has been rural women's style mantra (as well as cultural underpinning) for decades.  Now comes a new twist to it, thanks to city slickers!
What is the Jeevan Bindi? One which saves lives – and here is a thinking out of the box idea from an advertising agency which could have an impact on the lives of women in rural India.  Hope that it won't be a flash in the pan and will become a part of daily life… This from Ecouterre.
The bindi, a common ornamental mark that many women in India wear, is now helping save lives. Women in rural India often suffer from many illnesses and nutritional deficiencies, one of which is iodine deficiency, which is easily fixed with supplements. Many women though lack either money or access to the supplement, so Grey for Good, the philanthropic arm of the advertising agency Grey Group Singapore, and the NGO Neelvasant Medical Foundation and Research Centre worked together to create the Life Saving Dot. Also called Jeevan Bindi, the patch features a dose of iodine that can be absorbed directly through the skin and is a convenient part of their current beauty routine.
via Life-Saving Dot: A Bindi That Delivers Vital Nutrition to India's Women | Ecouterre.